I got a new toy! And since I'm so excited about it, I thought I'd give a little tutorial. :) Fun, right?! Yes, I know you're stoked about this!
I'm not much of a stamper, but I really want to try it more. So... I got these super awesome new
Studio Calico stamps
, but I wanted a block large enough to fit whole words. And I saw
this little baby
at my work (the scrapbook store, not The Container Store ;) ), and I just HAD to get it!
The Fiskars Easy Stamp Press comes in two sizes, but I got the bigger one because for just under $5 more, wouldn't you want to stamp longer words using larger alphas? I think yes!
So... first you add your acrylic stamps using the cool lines and ruler grid thing...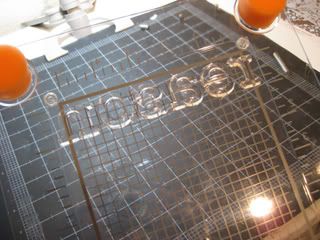 Then you add your ink...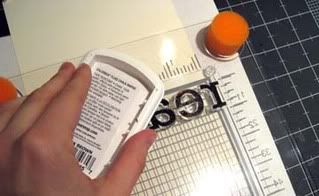 Then you place it where you need it. And the cool thing about this is that it has these orange foamy feet, so when you place it on your paper, the stamps don't touch your paper... yet. You set it exactly where you want it, then you push down on it to flatten the foamy feet...
And when you lift off, the foamy feet bounce back up, and you remove the block press!

AND it has a removal plate, so if you need to stamp TWO things, and you can't get them on the same plate (or you need to layer stamped images), you just take the plate off and use the under-side of the press. They probably sell additional plates as well, so you can save designs you've created. You could make your own patterned paper in a snap!
Seriously... how cool is that?! I know, I know. The coolest. :)
You're welcome.